Welcome to St Andrews, Barnt Green and St Michaels, Cofton Hackett

St Michael's, Cofton Hackett
St Andrews Congregation
St Andrew's, Worship

St Michael's - Wild Church, Aug 2020

St Michael's daffodils
"Together we will spread the Good News"
Latest Information
Please go to the weekly newsletter for more information about the activities of the church and for times of special services.
For  other helpful material, please go:
SHOEBOXES T4U
Give love in a box. From your hand to children living in Eastern Europe. We can send some Christmas joy. Last year, Super Shoebox Saturday filled 413 boxes. Together with boxes filled by church members and community and St Andrew's School we sent 778 boxes. A big thank you to everyone who helped last year.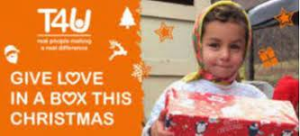 PLEASE help us this year. Any donations can be left in the porch of St. Andrews. Super Shoebox Saturday is November 18th between 10 and 1. Refreshments will be on sale.
Calendar of Events for 
St Andrew's and St Michael's
Safeguarding Policy and Concerns Contact
at St Andrew's and St Michael's
Diane Milford (our Parish Safeguarding Officer)  has a dedicated telephone number (07547 267746) and a dedicated email address (safeguarding@chandbgparish.org.uk) for any safeguarding issues or concerns that people might want to raise with her
Click here to access / download our latest safeguarding policy document and contact information for any safeguarding concerns.
Safeguarding Policy Statement (Promoting a Safer Church) 15 Nov 2022